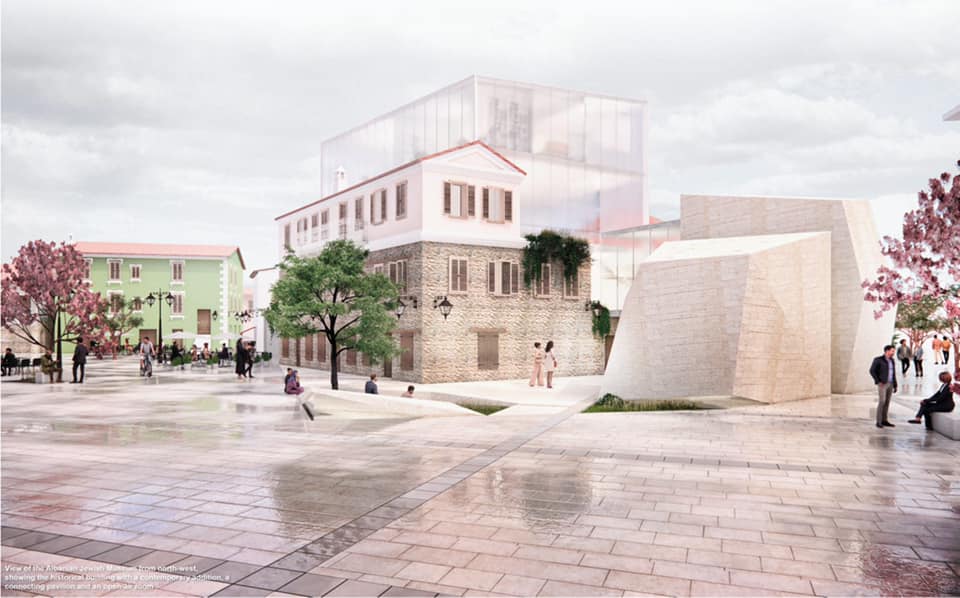 Kimmel Eshkolot Architects, a Tel Aviv-based architecture studio, will design the Albanian Jewish Museum in Vlora.
Albanian Culture Minister Elva Margariti made the announcement last week, noting that the museum will be built in the historic center of Vlora and funded by the Albanian-American Development Fund (AADF).
An international jury composed mainly of architects and town planners blindly screened design proposals submitted by five international companies before awarding the first prize to Kimmel Eshkolot Architects.
"The winning proposal was in line with the museum's mission to MAKE PEOPLE TOGETHER. It will be a CULTURAL MAGNET for the region, a SOURCE OF PRIDE for current residents and the Albanian Jewish community. The museum will aim to create an experience that goes beyond its walls, "AADF said in a Facebook post.
The museum, the first of its kind in Albania, will chronicle the history of the Jewish community in Albania over the centuries. It will also highlight the role the Albanians played in saving thousands of Jews during WWII by providing them with shelter.
Today Albania is home to a small Jewish community made up of foreign residents and a handful of Albanians. But in the past it was home to thousands of Jews who lived here for many centuries.
Jewish quarters dating back several hundred years can be found in Vlora and Berat, there was a synagogue in Saranda in the 4th century, and there is a book in the National Library of Turkey detailing 18th century Albanian Jews.