Elizabeth Fazzare: How did you start to create your own collection?
Andrew Sheinman: I worked for a very talented art dealer when I was 17 while still living in England. He became a mentor. At this young age, he opened my eyes to many American artists of the time, such as Andy Warhol and Cy Twombly. This early exhibition inspired me to want to live with art.
EF: What is the first piece you bought?
LIKE: Cy twombly Roman Notes. I was 28 years old. I had seen it when I was a teenager and fell in love with the lyrical nature of the play but I was not able to buy it at that time.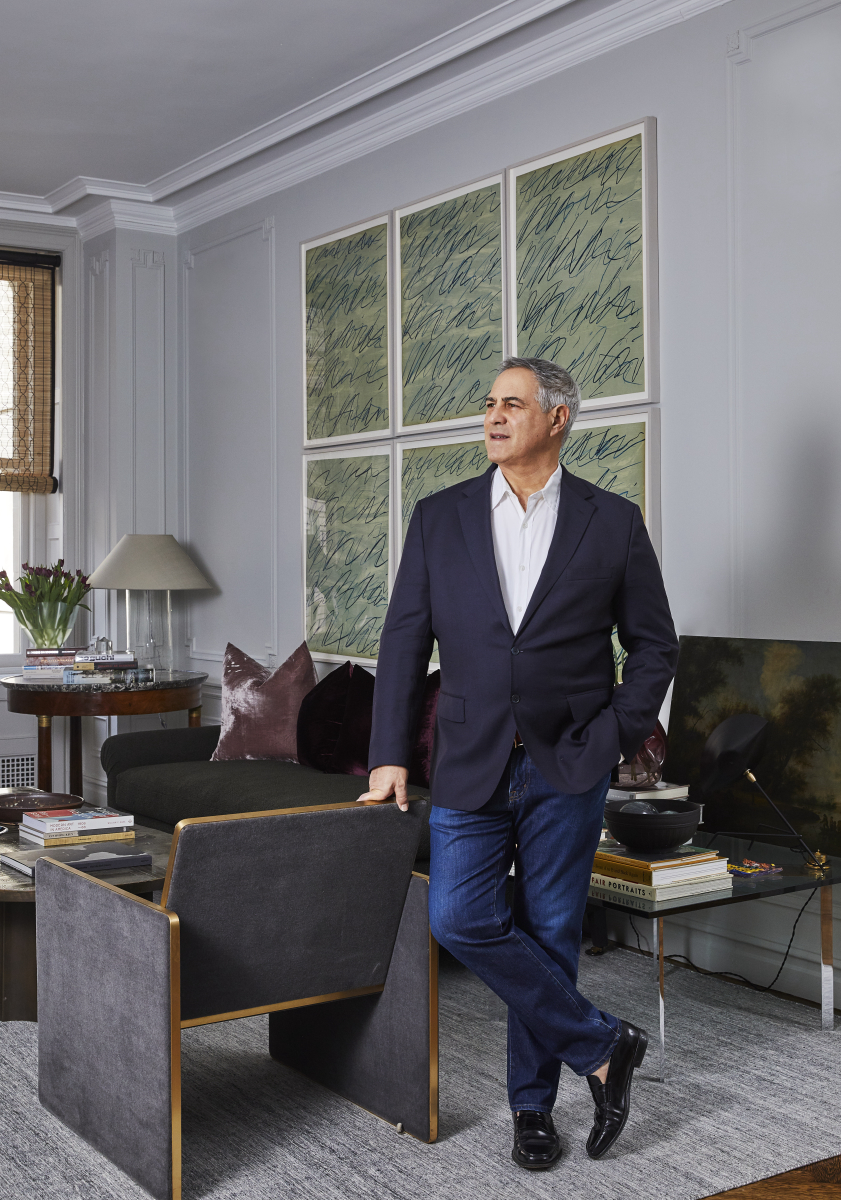 EF: Do you have a decisive theme for your collection?
LIKE: Not particularly. I know it when I see it. Sometimes I think about the room that art can live in, other times I buy a room that I love and know that I will eventually find the right home for it.
EF: Which designers / artists inspire you at the moment?
LIKE: Sarah Sze's Fallen sky at the Storm King Art Center is remarkable. I recently visited Dana Barnes' studio on the Lower East Side, which is from another world; what talent ! I buy many designer pieces that have been created by artists for my clients and take a lot of inspiration from these creative minds, from Max Lamb to Vincenzo de Cotiis to the Haas brothers, to name a few.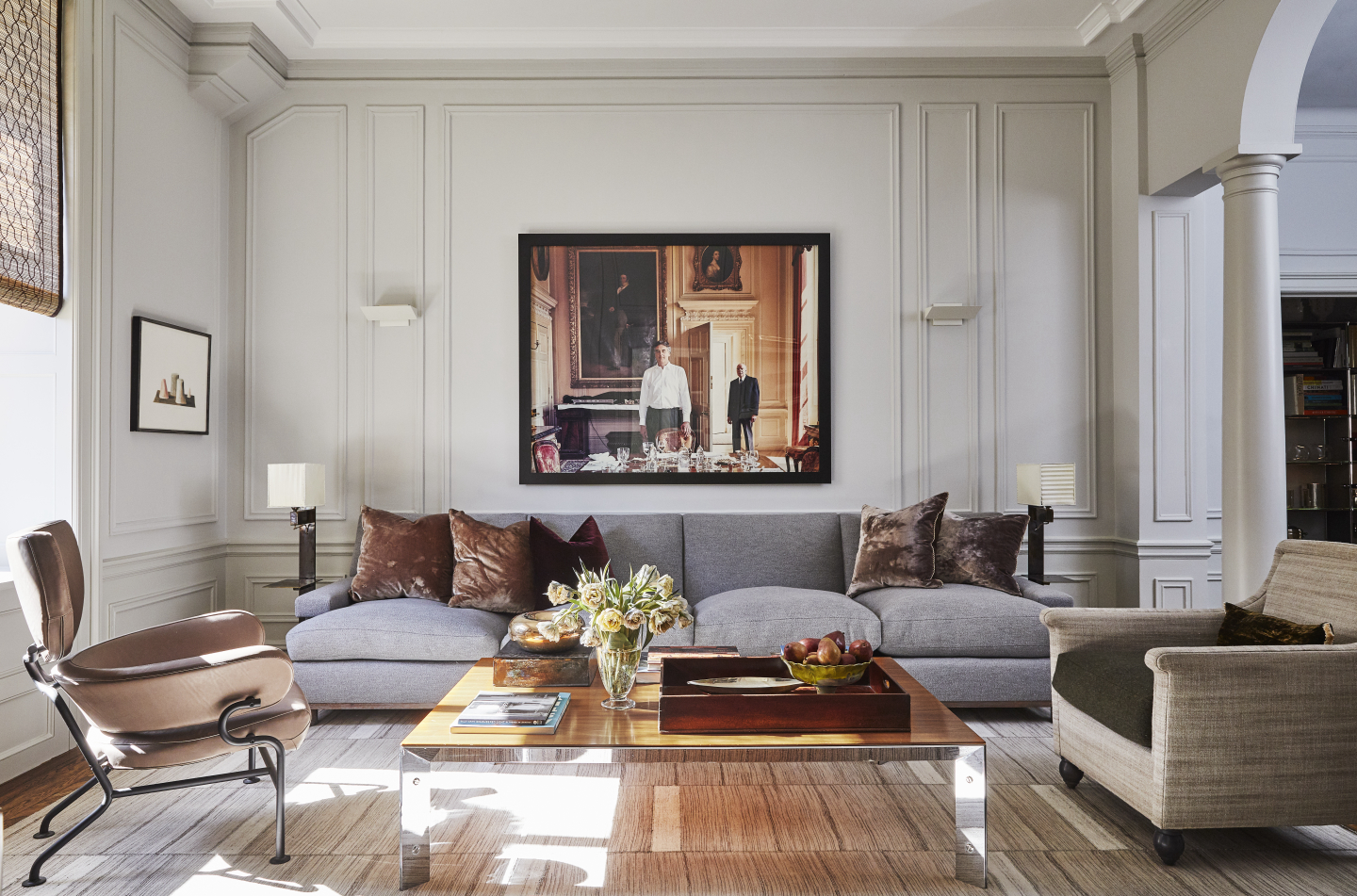 EF: In terms of discovering new artists / designers, what are your methods of trust?
LIKE: Many of my clients are great collectors. I learn a lot from them and have become intimately involved in the marriage of their art with their homes. I feel very lucky to live in New York where most of the best artists and talent from around the world are so accessible. Being able to frequent the world-class museums and galleries that are right on my doorstep is one of the best reasons to live in New York.
EF: What's the next piece on your radar?
LIKE: I saw a significant part of George Condo's work in Athens a few years ago. I would like to live with some of his work. He's a real genius.
EF: What's the last piece you bought?
LIKE: A collage by Derrick Adams.
EF: What is the piece that escaped?
LIKE: A sculpture by Keith Haring. I saw him at Art Basel a few years ago. I found myself only thinking about this piece as I continued to walk around the fair, but by the time I returned to find out more, it had already been sold.
Subscribe to the Culture newsletter
Of course, we can be close friends. Unfiltered access awaits you.