After the wild year that was 2020, this trip around the sun seemed slightly less chaotic, though the arts world is still muddling through a pandemic.
Charleston venues started figuring it out, some proceeding with less caution than others.
A 500-attendee rave in March in North Charleston drew flak from the community. And bars that had been open to full-capacity crowds once more suddenly got nervous and closed for the night when rumors spread of a national news show filming in town to show Charleston's lax rules.
Spoleto returned in an outdoor event-heavy format, while High Water Festival and the Southeastern Wildlife Exposition were canceled for a second year in a row.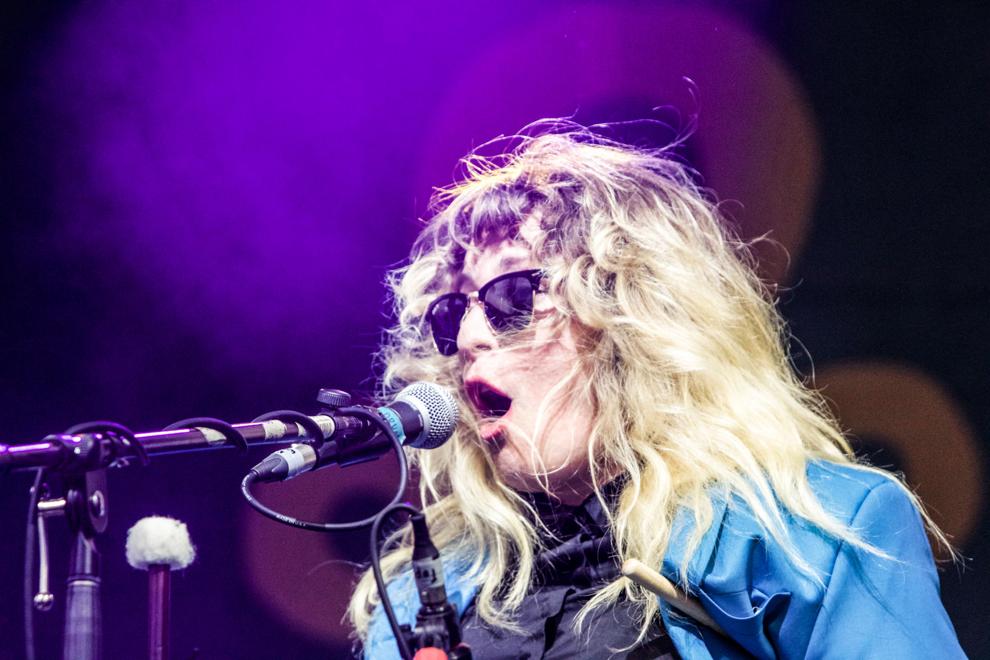 Charleston Music Hall finally got the swing of throwing outdoor shows at The Bend and then began requiring proof of vaccination or a negative COVID-19 test to attend concerts indoors, a method other theater companies in town adopted as well.
Against all odds, some things came back, like Holy City Magic's John Street venue, Cory's Grilled Cheese in a new music-themed format and The Music Farm, set to open next year.
Beyond COVID-19, Charleston digital artist Beeple made history for his $69 million NFT, or non-fungible token, sale, bolstering the impact of cryptocurrency on the creator and exposing a lucrative audience.
And Charleston-filmed "Outer Banks" premiered its second season in the summer, hitting No. 1 on Netflix.
All that and much, much more.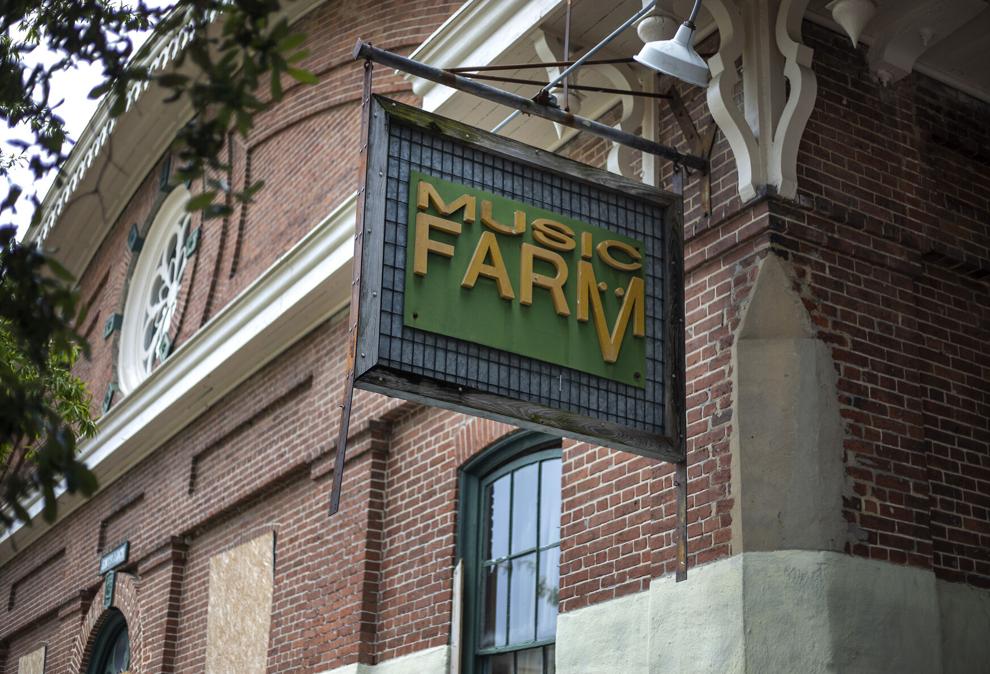 As the omicron variant spikes, we have to wonder what that will mean for next year. Will that be another back-breaking hurdle for some of the arts venues that have just figured out their footing once more? Or will the show go on?
There's a lot to wonder, but in the meantime we're looking back.
Here are 25 stories about the Charleston arts and entertainment scene before we look forward to 2022. (They're organized in order of publish date. Arts critic Maura Hogan, who published arts content throughout 2021 as well, will have a look next week at how 2022 could be reimagined.
1. She Shreds Media 'riff a day' challenge
Some South Carolina-based women and nonbinary musicians got involved with the She Shreds January social media challenge that's been around since 2017. The "one riff a day" (#1RAD) challenge calls for a guitar or bass riff each day of the first month of the year.
Among them were Charleston's Janise Robinson, who goes by stage name Niecy Blues; Spartanburg's Mary Norris of rock band Salti Ray; Columbia's Ony Ratsimbaharison of bands Chemical Peel, Hauswerk and fk mt.; and Caroline deGolian, a former Girls Rock volunteer who hadn't played since 2015.
"When women and women of color see people who look like them rocking out, they feel like they can do it, too," deGolian suggested.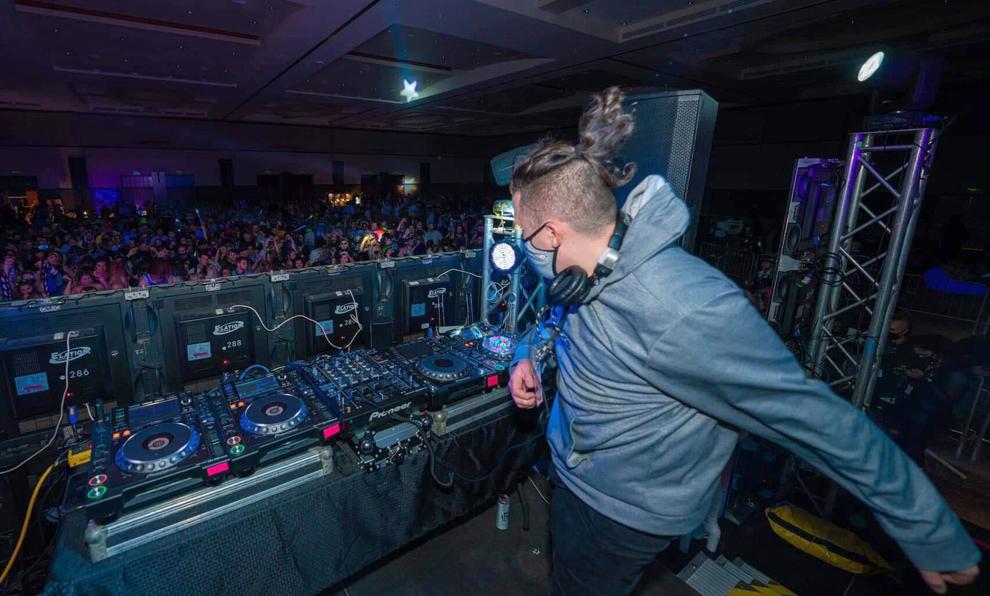 2. Approved North Charleston rave that drew 500 criticized by locals
When 500 people gathered for the neon glow sticks and DJ dance mixes at the Embassy Suites grand ballroom near the North Charleston Coliseum and Performing Arts Center, they were technically approved to do so by the S.C. Department of Commerce.
But the crowded rave that circled online with crowd shots featuring few masks drew the ire of concerned residents, who argued that events like that shouldn't be allowed to operate during a pandemic.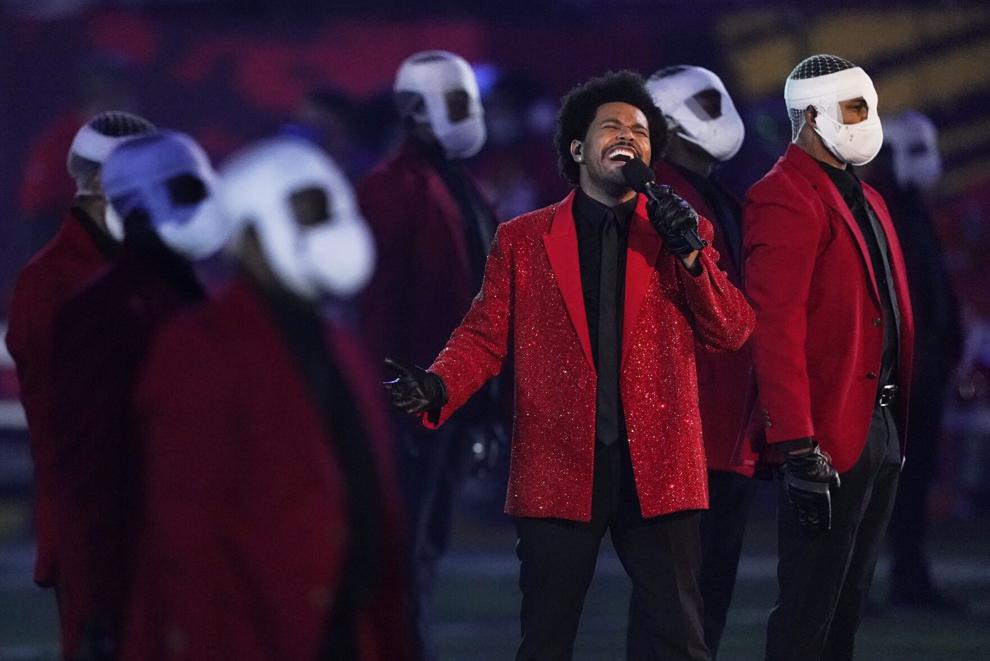 3. School of the Arts grad performs during The Weeknd's halftime show
Kedrick Pasley, a professional dancer who grew up in West Ashley and now performs at Walt Disney World and Universal Studios Florida in Orlando, Fla., hit a high in his career Feb. 7 when he performed with The Weeknd during the Super Bowl halftime show.
On the big screen, Pasley appeared as one of the performers in a red blazer and white mask on the field while The Weeknd sang "Blinding Lights" for the show finale. Fireworks burst in the background as hundreds of dancers, including Pasley, marched and grooved along the yard lines.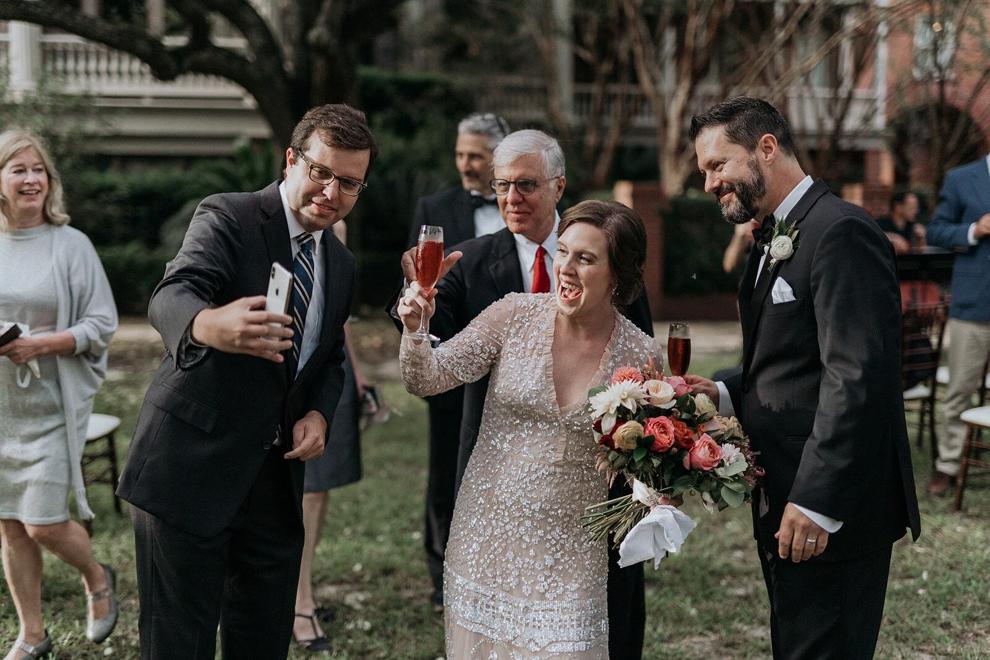 4. Valentine's Day with Charleston pandemic love stories
To celebrate Valentine's Day, I reached out to readers who shared with me their "pandemic love stories."
These weren't your conventional love stories, because it wasn't a conventional year. But some people in the Lowcountry, despite it all, celebrated, struggled through and solidified their love during this unique era in history.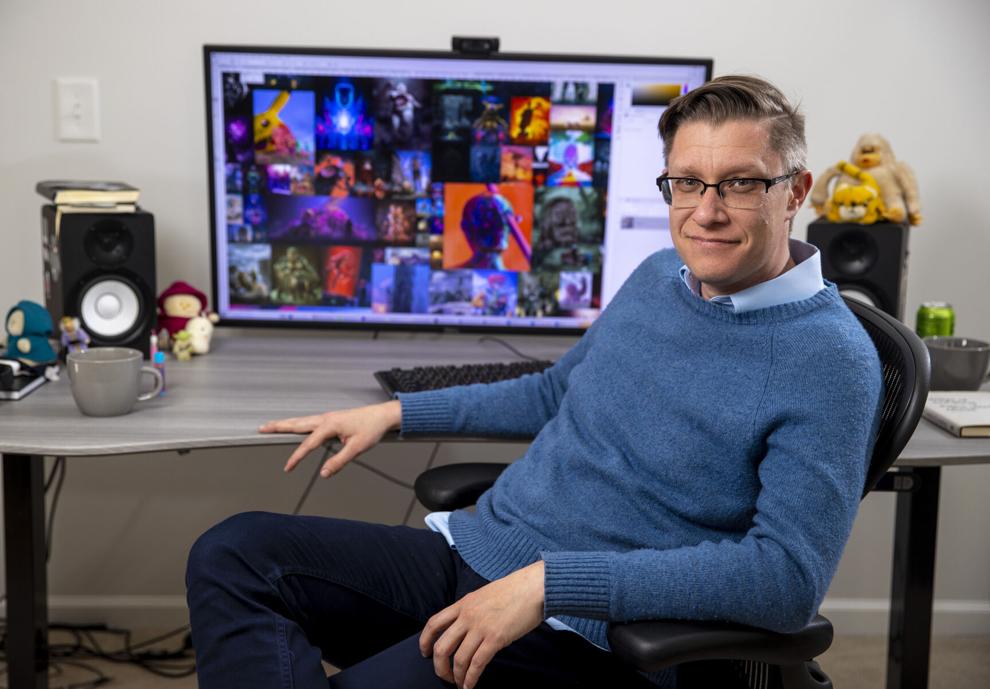 5. Charleston artist Beeple on digital landscape makes $3.5M in a weekend
Before Charleston artist Mike Winkelmann (a.k.a. Beeple) made $69 million on one NFT sale, I met him in his Hanahan home to talk more about what made him tick and why digital art was the wave of the future.
"The market can say it's worth a stupid amount," Winkelmann said. "And I'm like, 'You guys said that. Not me.' "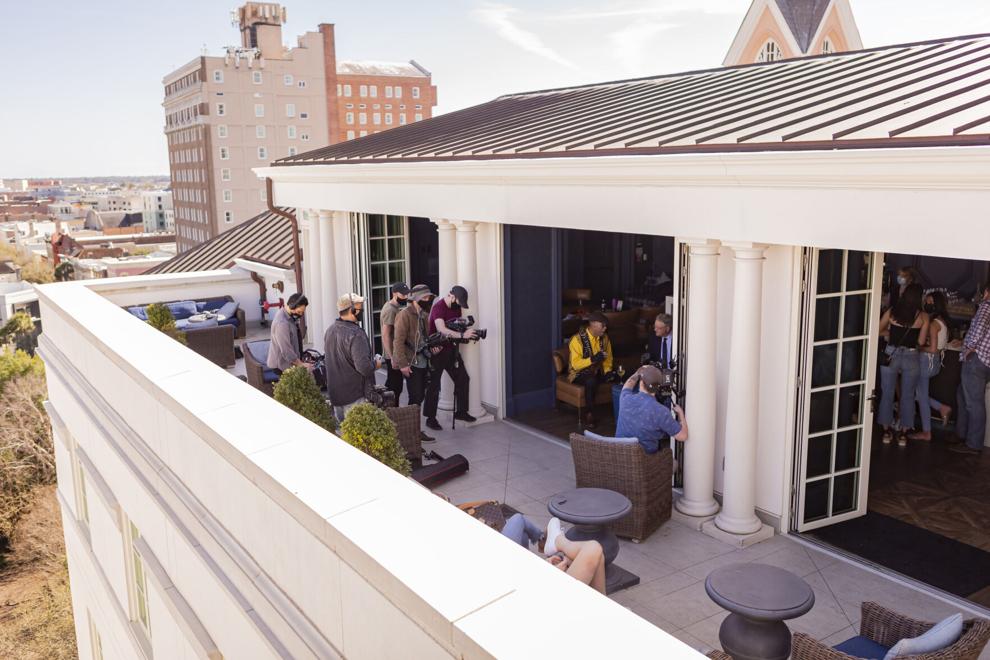 6. PBS travel series in Charleston features Jewish, Gullah, LGBTQ stories
In two episodes of the second season of PBS docuseries "The Good Road," producers and hosts Earl Bridges and Craig Martin unraveled some of the Lowcountry's complexities through interviews with the area's culturally savvy and philanthropy-minded community members.
The Charleston episodes for the show that was nominated for a Daytime Emmy focused on the area's Jewish ties, Gullah-Geechee influence and LGBTQ history.
I wrote this story after tagging along with the crew on set for a day.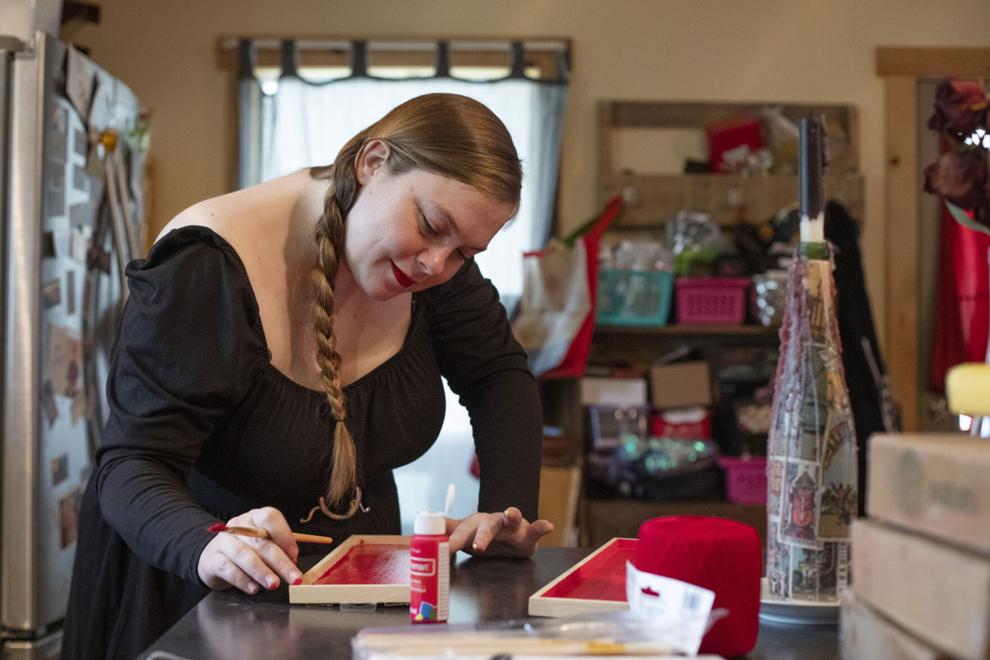 7. S.C. musicians discuss mental health a year into COVID-19
This was one of the most important pieces I wrote all year, tracking the mental health journeys of local musicians while traversing the path from a fulfilled creative lifestyle to a sudden concert void and loss of purpose.
It wasn't easy for many, and they told me why.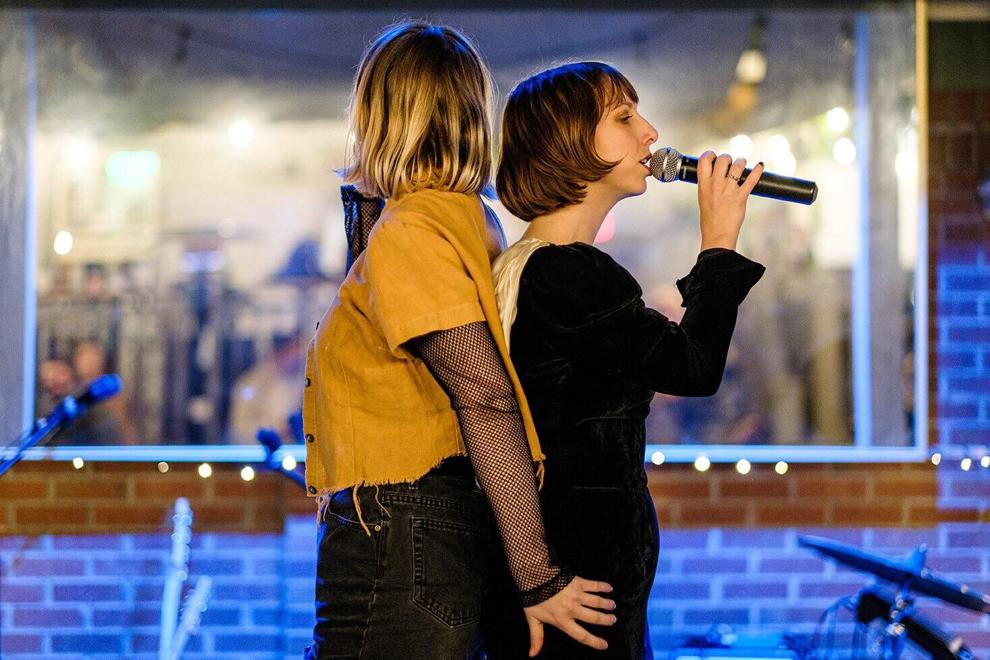 8. Charleston Femme Fest with all women musicians, vendors
Gender inequality in the music industry is not a new topic, but still an applicable one.
As of 2020, the statistics haven't miraculously slanted in favor of women, no matter how many times Phoebe Bridgers smashes a guitar on SNL or Cardi B. writes a feminist anthem.
That's why Taylor Czerwinski of 9 to 5 Magazine tried to do her part in shifting the statistics with two all-women, all-day music festivals under the title Femme Fest.
"There have been so many lineups that have been all men, so why can't we have a lineup that's all women and it not be a weird thing, you know?" Czerwinski said.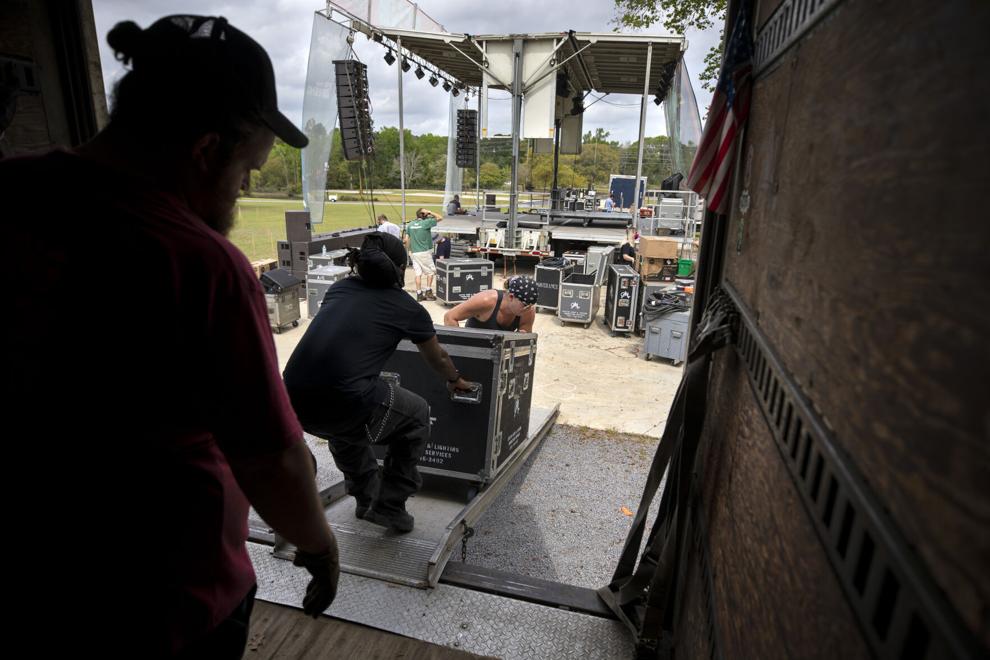 9. What it takes to move Charleston concerts indoors to outdoors
In early October of 2020, the first set of outdoor concerts organized by the Charleston Music Hall, dubbed the "Around the Bend" series, took place. This year, the series returned with 11 shows.
I asked what exactly it took to move concerts from indoors to outdoors in the wake of the pandemic.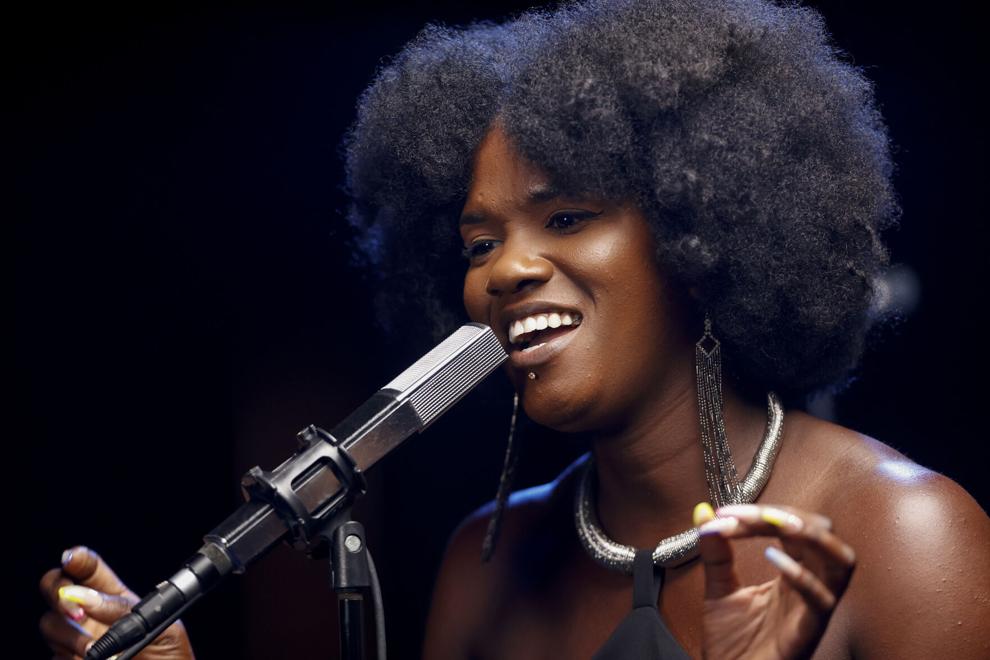 10. 100 years of Black American women recorded at Charleston Music Hall
This year marked just over 100 years since the first Black American woman debuted as a recording artist.
That was Mamie Smith on Feb. 14, 1920.
The anniversary of a groundbreaking moment in music history inspired local singer Kanika Moore of synthwave outfit Doom Flamingo and powerhouse soul band Motown Throwdown to develop an entire album around the concept, featuring music by all Black American women through the decades.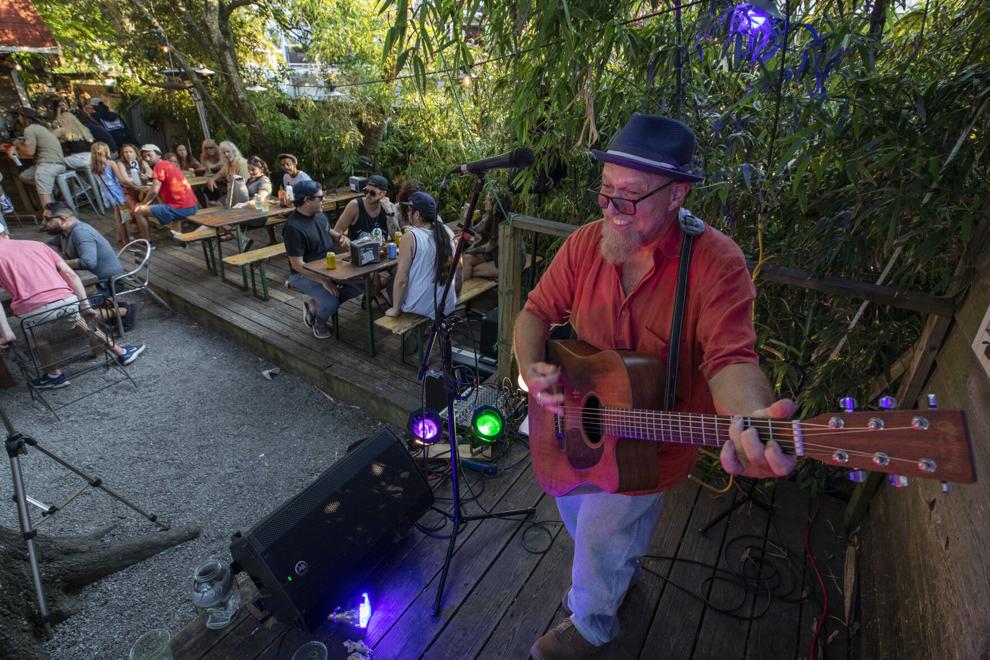 11. Folly Beach Songwriter's Soapbox pulls in acoustic performers
The Soapbox, a weekly confluence of Charleston's acoustic songwriters, poets and stand-up comics, was in full force this year, giving a voice to those who might not readily take to bigger stages.
A simple platform beside an old oak tree at Chico Feo on Folly Beach is much more laid-back.
Performer Jeff Lowry put it this way: "It's a safe place to come and take a chance."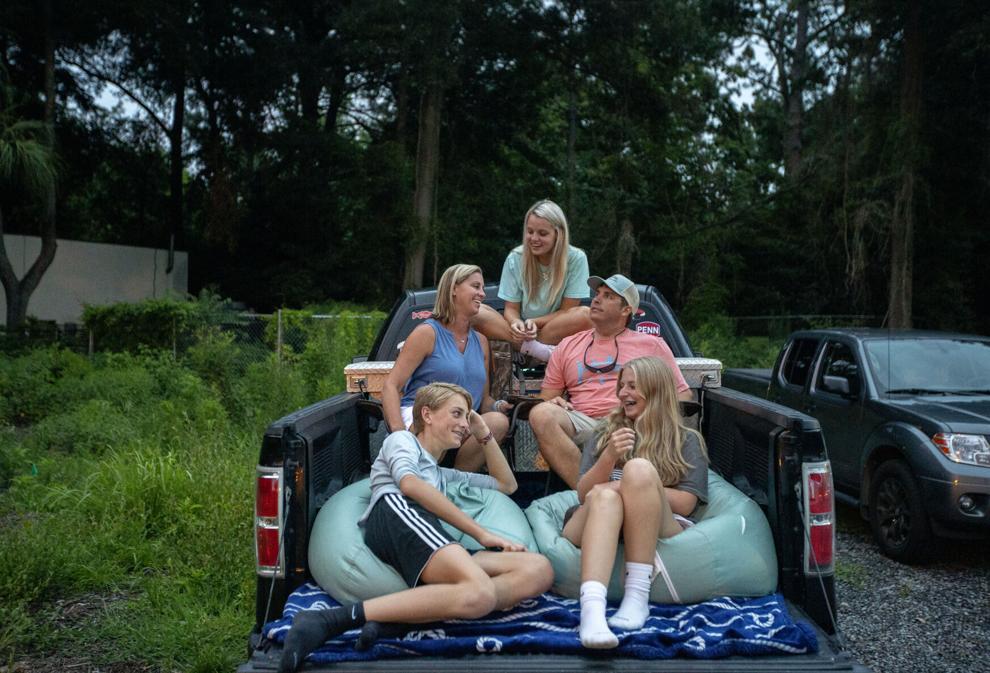 12. Pandemic means most Charleston drive-ins have closed
Moonlite Theaters' Mount Pleasant lot, once decorated with florescent food trucks, a giant inflatable screen and diagonally parked cars on weekend nights, now sits empty, a bright red "for sale" sticker slapped across the leasing sign.
The drive-in venture, birthed in the wake of the global pandemic that shuttered traditional movie theaters, was one of several to pop up in the Charleston area last year.
Yet, a summer later, most of those endeavors that had hoped to stretch past the pandemic ceased to operate for logistical and financial reasons.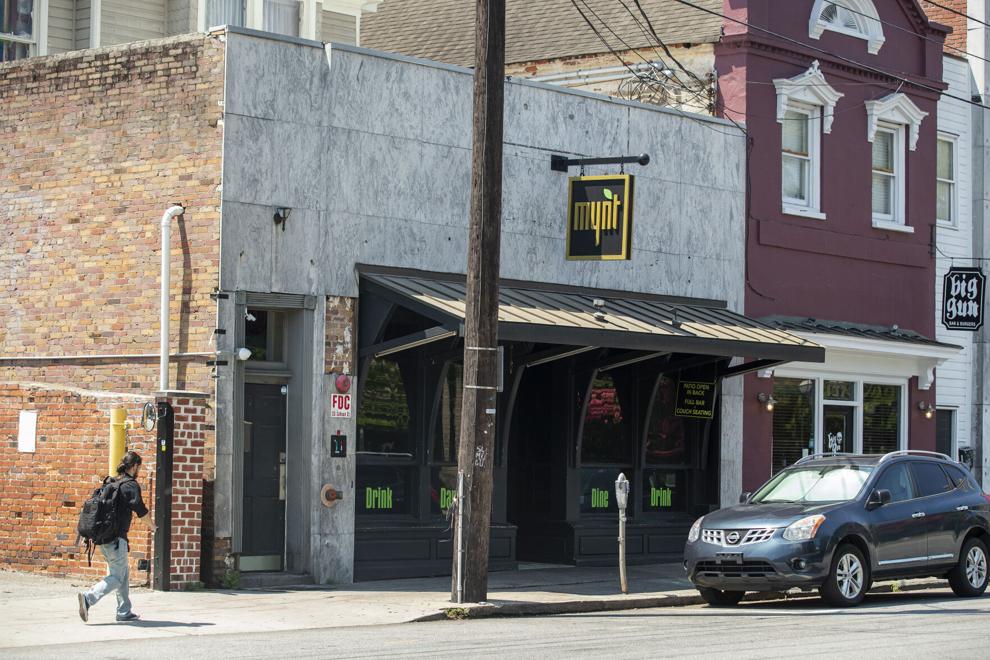 13. Manager at Charleston's Mynt nightclub resigns over policies he calls racist
Jimmie Flowers, former general manager of downtown Charleston's Mynt nightclub on Calhoun Street, resigned this year due to what he called racist policies he claims the owner forced him to uphold.
After I wrote a story last year that looked at racism that Black DJs across Charleston-area clubs continue to face, this seemed to be evidence of an ongoing problem.
14. Former owner of Cory's Grilled Cheese trades restaurant concerts for garage sessions
Cory's Grilled Cheese owner Cory Schwartz and his roommate and old co-worker, Cameron Johnson, began recording live music sessions in their garage. It's called "The Grilled Cheese Show."
Now, they've moved into a studio space outside their garage and the mission continues: To support and document Charleston's live music scene, from underground rappers to pop sensations.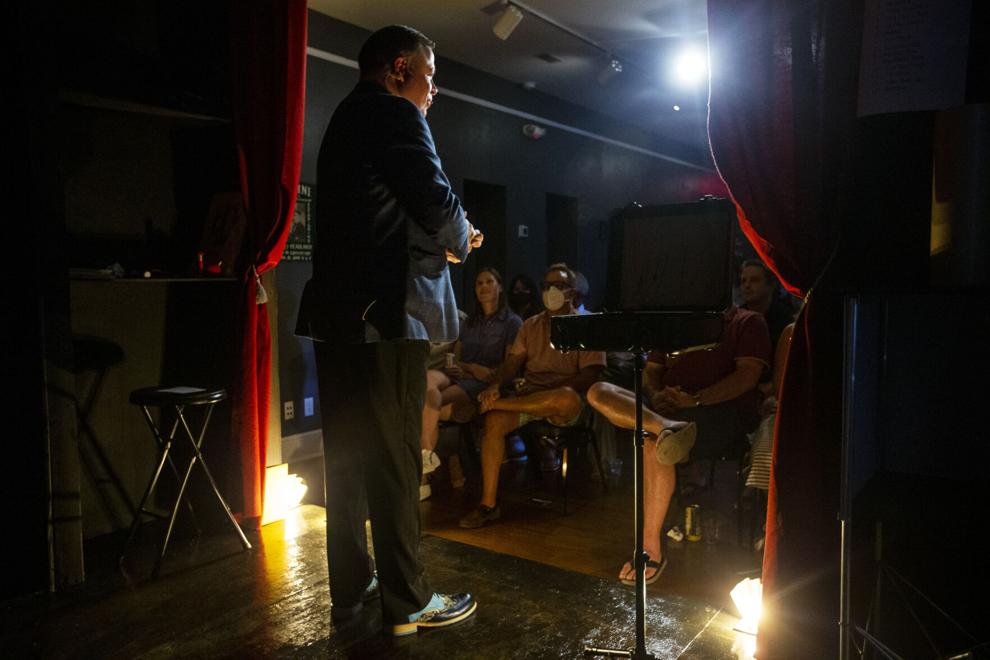 15. After closing during pandemic, Holy City Magic reopens and amazes
Howard Blackwell, a member of the Academy of Magical Arts and former headliner at Hollywood's premier Magic Castle, is back and doing what he knows best: Perplexing and astounding ordinary people with his inexplicable mind tricks.
He had to wait almost exactly a year to do so again at his downtown Charleston theater, Holy City Magic, which he opened in 2019. The pandemic shuttered his doors last summer.
But the magic is back.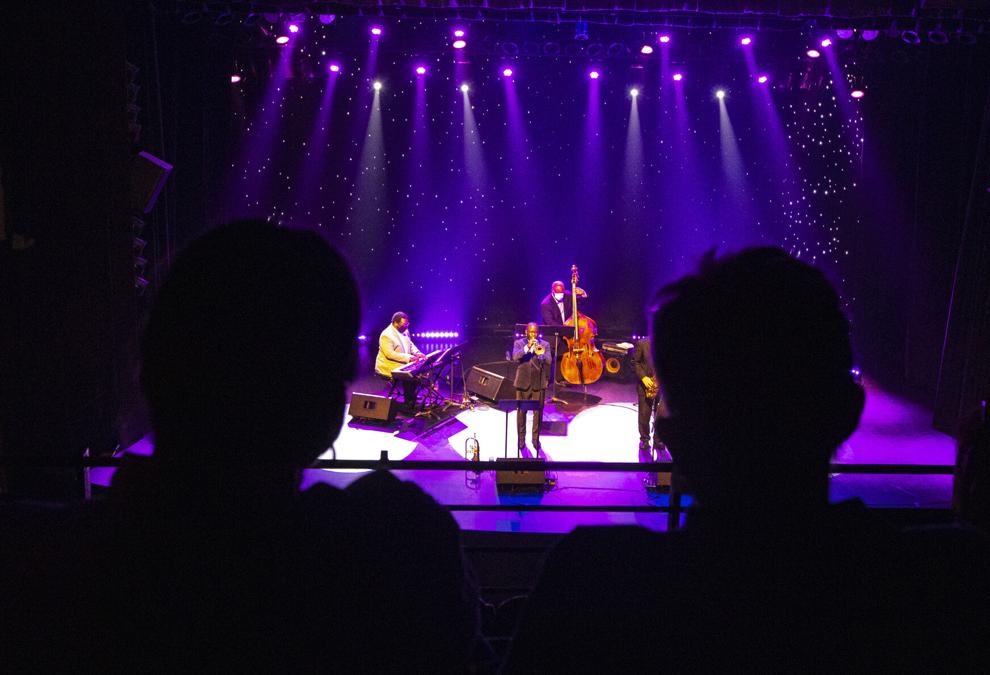 16. Charleston Music Hall requires vaccination proof or negative COVID-19 test
Charleston Music Hall was the first music venue in the Lowcountry to institute an entry policy that requires printed proof of a negative COVID-19 test within 72 hours of attending a concert or full COVID-19 vaccination.
That became a new norm around the country this year when it came to safety protocols, and many of those are still in place.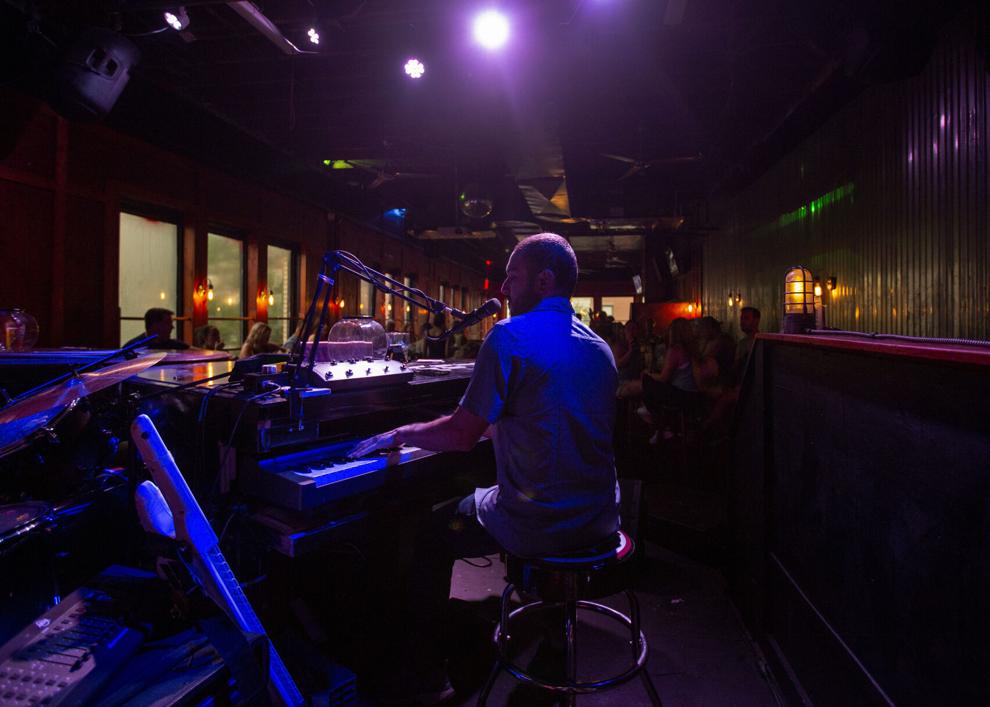 17. Charleston dueling piano bar thrives off song requests, improvisation
The concept isn't new to the Charleston area, but past dueling piano bar endeavors haven't struck a chord enough to stick around very long in recent years.
Now, JohnKing Grill is the area's only dueling piano bar, and it seems to be a hit for those looking to spew out song requests and sing along for the evening.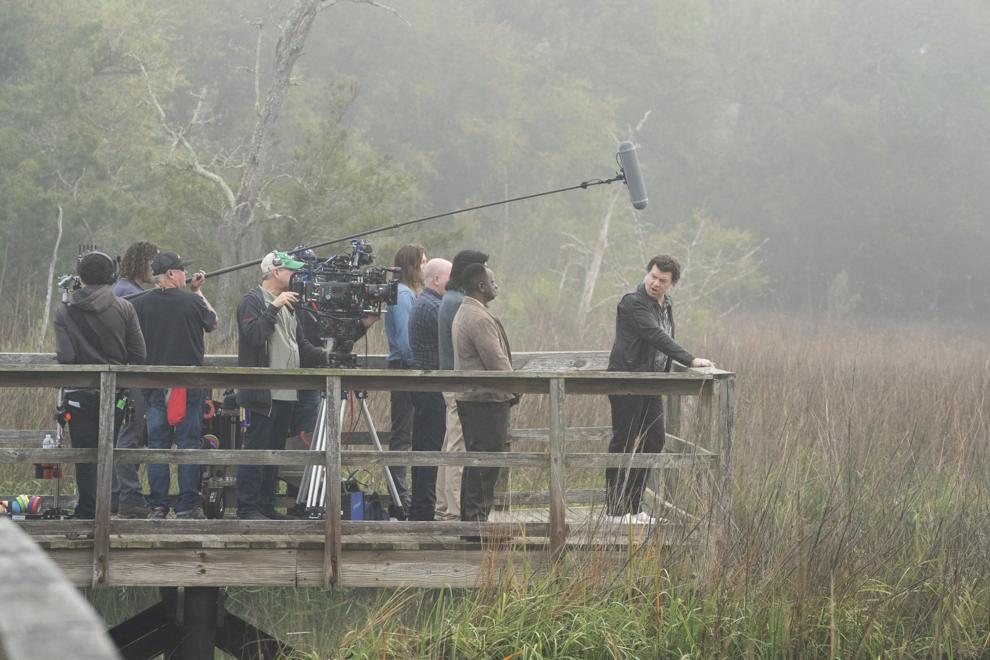 18. Movie featuring Marvel star pulls out of SC due to low COVID-19 vaccine rates
A production company ready to shoot a movie in South Carolina pulled out because it couldn't get insurance due to the state's low vaccination rates and increasing COVID-19 case numbers.
That didn't look good for the state's film commission or hopes for securing more hit TV shows and feature films in the Lowcountry.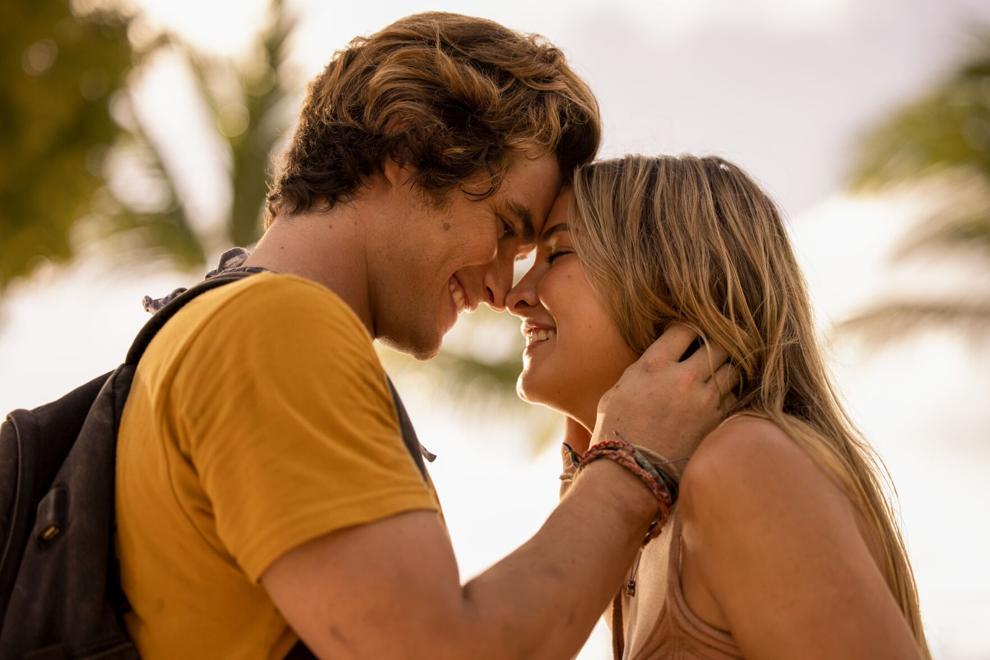 19. Charleston-filmed 'Outer Banks' tops streaming shows
Despite a movie pulling out of filming in the state, one show filmed here was a huge success on Netflix.
"Outer Banks" made it in the streaming giant's top shows this summer for an unbelievable 2.1 billion minutes watched in just one week.
And the show has since been renewed for a third season, which will likely be filmed in Charleston again.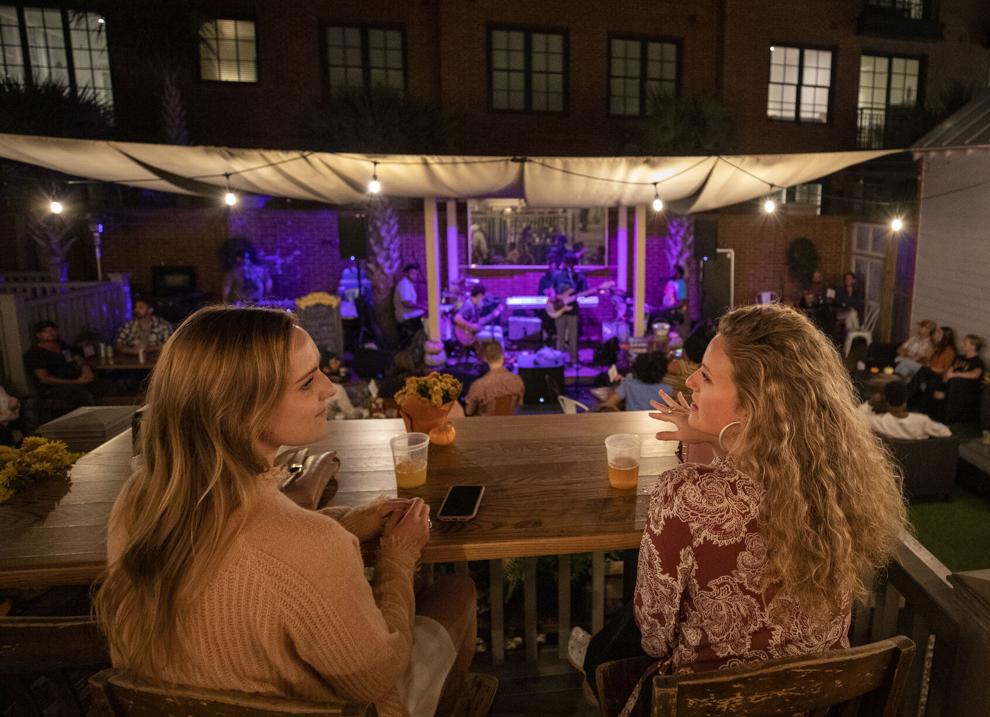 20. Outdoor Charleston venue Tobin's Market, born during COVID-19, thriving
The penny farthing sketches on the front-porch floorboards of Tobin's Market were drawn 6 feet apart last summer, making a line out of the open-air converted bodega and toward the backyard pagoda where musicians strum nightly.
The venue those socially distanced etchings belong to was born in the middle of the COVID-19 pandemic.
Several pivots and one year later, it has found a surprising stride during a harrowing time for the live event and restaurant industries.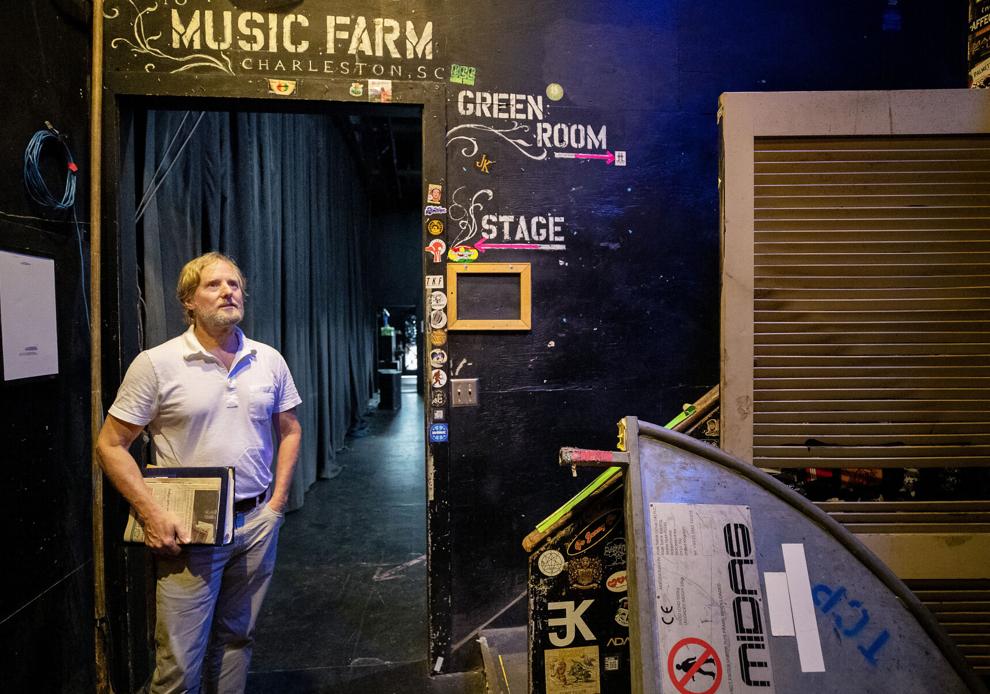 21. Legacy of Charleston Music Farm brings fond memories from past owners, fans
The Music Farm has been taken over by the company that runs the Charleston Music Hall and will reopen some time next year.
To celebrate this new phase of the venue, which has been closed all during COVID-19, I interviewed those who have known and loved the Music Farm well over the years.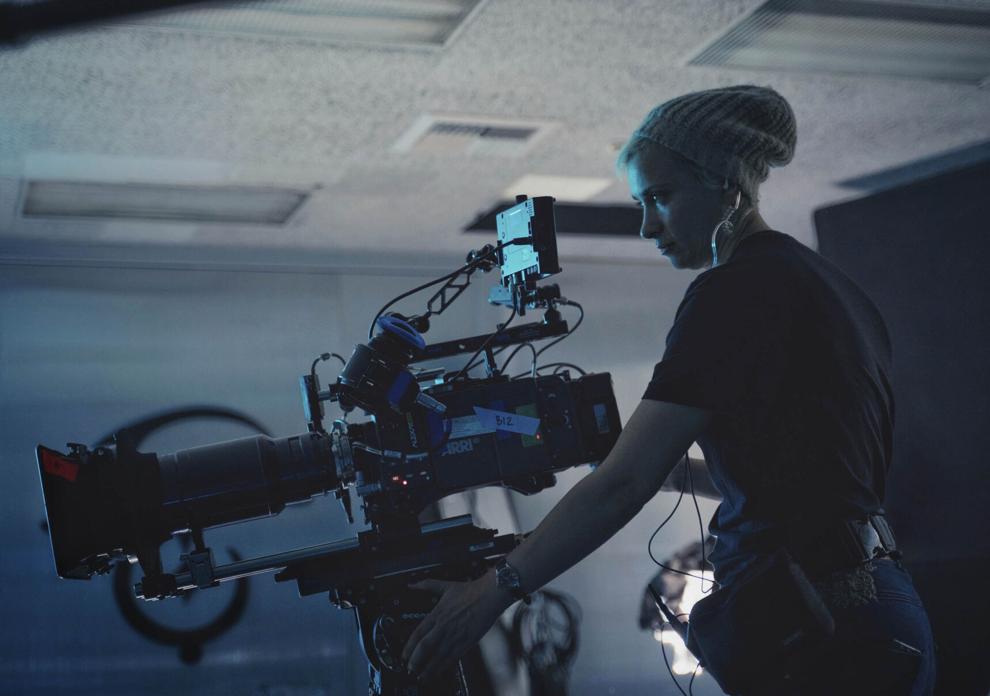 22. After Alec Baldwin accidentally shot cinematographer, film industry reviews safety
When actor and producer Alec Baldwin discharged a firearm on the set of the Western "Rust," it was loaded with live rounds instead of blanks, authorities determined, unintentionally killing cinematographer Halyna Hutchins.
The tragic movie set shooting death of Hutchins, who interned at South Carolina's ETV Endowment, had the film industry reevaluating safety standards this year.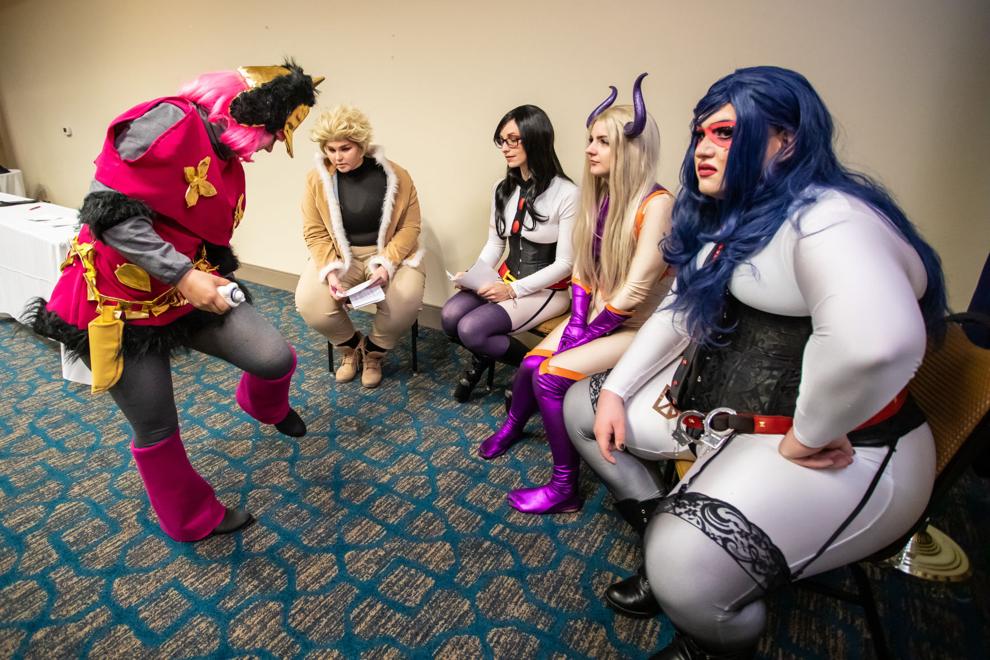 23. Dungeons & Dragons, Magic, Smash Bros., show gaming culture on rise
Video game and table-top tournaments are in. There's Magic: The Gathering, Dungeons & Dragons, Super Smash Bros. and, of course, Pokémon.
The games are played with cards or consoles, and they're super popular all around the world.
I talked to some Charleston players, game shops and tournament hosts that have gotten involved.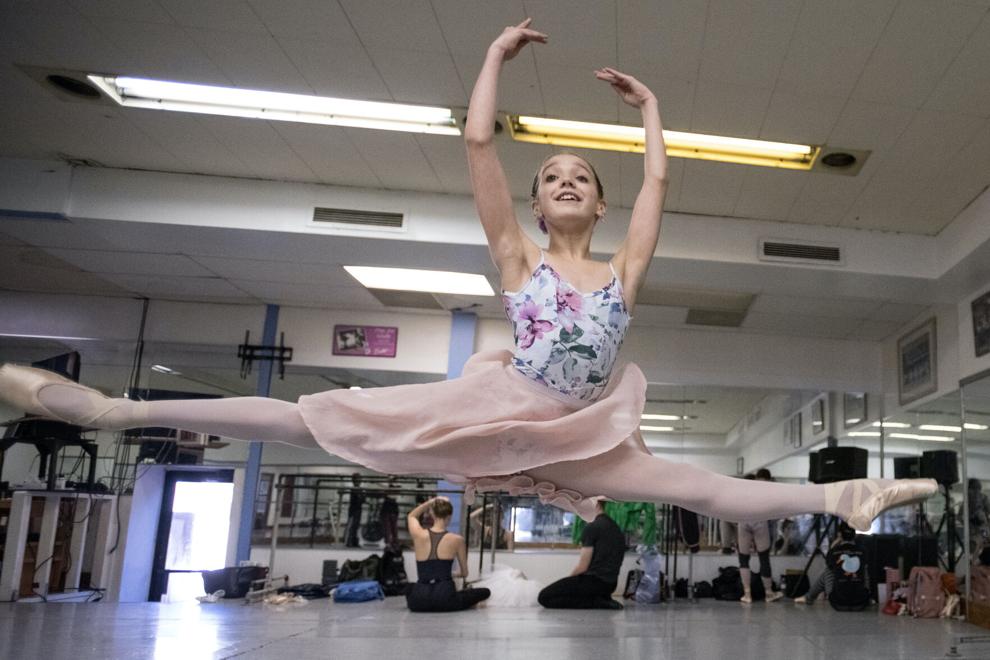 24. Radio City Music Hall ballerina from SC, 11, dropped after can't get vaccine
When it was announced in August that 11-year-old Columbia dancer Ava Ramirez beat out hundreds of dancers from across the country for the leading role of Clara in "The Nutcracker" portion of Radio City Music Hall's Christmas Spectacular, she wasn't eligible for the COVID-19 vaccine.
No children under 12 were yet authorized by the Centers for Disease Control and Prevention for the vaccine, and so Ramirez had to stay home and perform in local productions instead.
Moving ahead, it will be interesting to see what arts productions, nationally and locally, will require vaccinations of cast and crew members.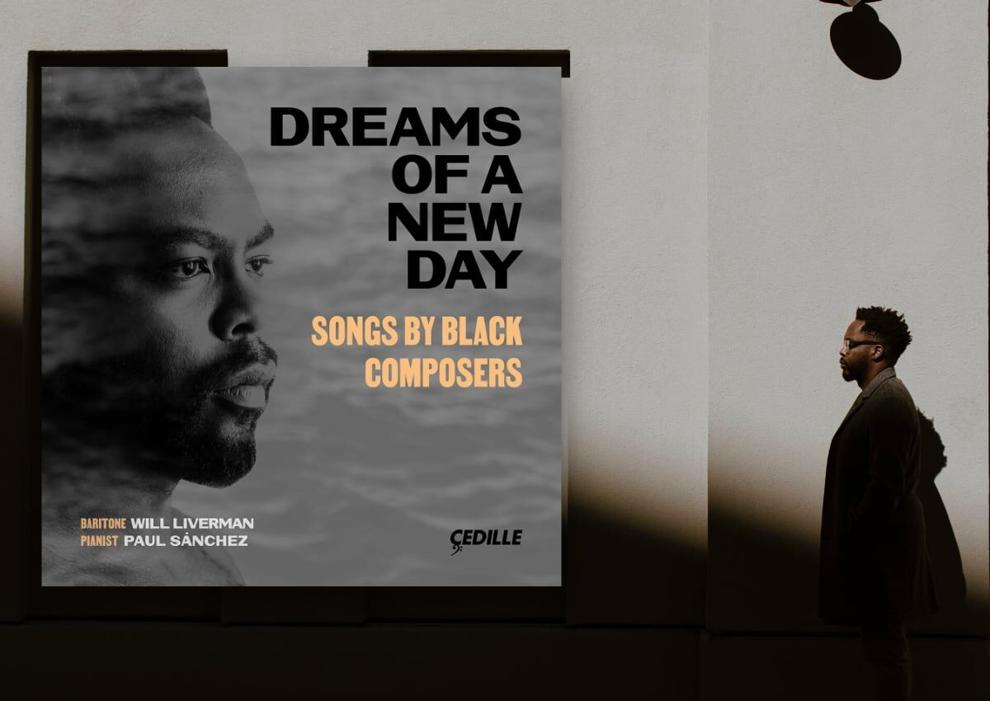 25. Grammy-nominated album features Emanuel Nine ode by Charleston poet
A Charleston pianist and Charleston poet are prominently featured on a Grammy Award-nominated classical album featuring all Black composers.
The project, "Dreams of a New Day," narrates the journey — trials, tribulations and triumphs — of African Americans in the United States.
Charleston poet laureate Marcus Amaker's poem, which is about the Emanuel AME Church shooting and lasting racism in Charleston, is one of two poems that feature the stories of violence in Black churches.
"We couldn't remember which shooting of an unarmed Black man sparked this piece," said composer Shawn E. Okpebholo. "That's pretty significant."
.