This has prompted us to create a host of new initiatives and platforms to help architects and designers tackle climate change. In June, we launched the first Metropolis Sustainability Hackathon, bringing together 60 participants representing A&D, real estate, construction, manufacturing, industry associations and customers to create the Climate Toolkit for interior decoration. During this time, we have worked with ASID, IIDA and IDC to develop the Interior Design Pledge for Positive Impact, the first comprehensive framework for interior design that focuses the future of the profession on the three pillars of climate, health and equity. Throughout the year, we published projects that represent new frontiers in sustainable practice.
In August, our 40th anniversary issue focused on fairness, for good reason. Inequity is not a by-product or an aggravating factor of crises like global warming or the pandemic – it is a structural reason why these problems arise. If we cannot ensure that design benefits everyone in a fair and equitable way, then we are doomed to failure in our efforts to address the climate crisis and the health crisis.
That is why Metropolis ended 2021 with a call to recognize justice embodied as a key concept in architecture, and why our list of 15 must reads below begins with the theme of equity and inclusion.
We hope you find valuable ideas and inspiration in these articles, and that you continue to inspire us with your creativity and resilience in 2022. Happy Holidays and Happy New Year!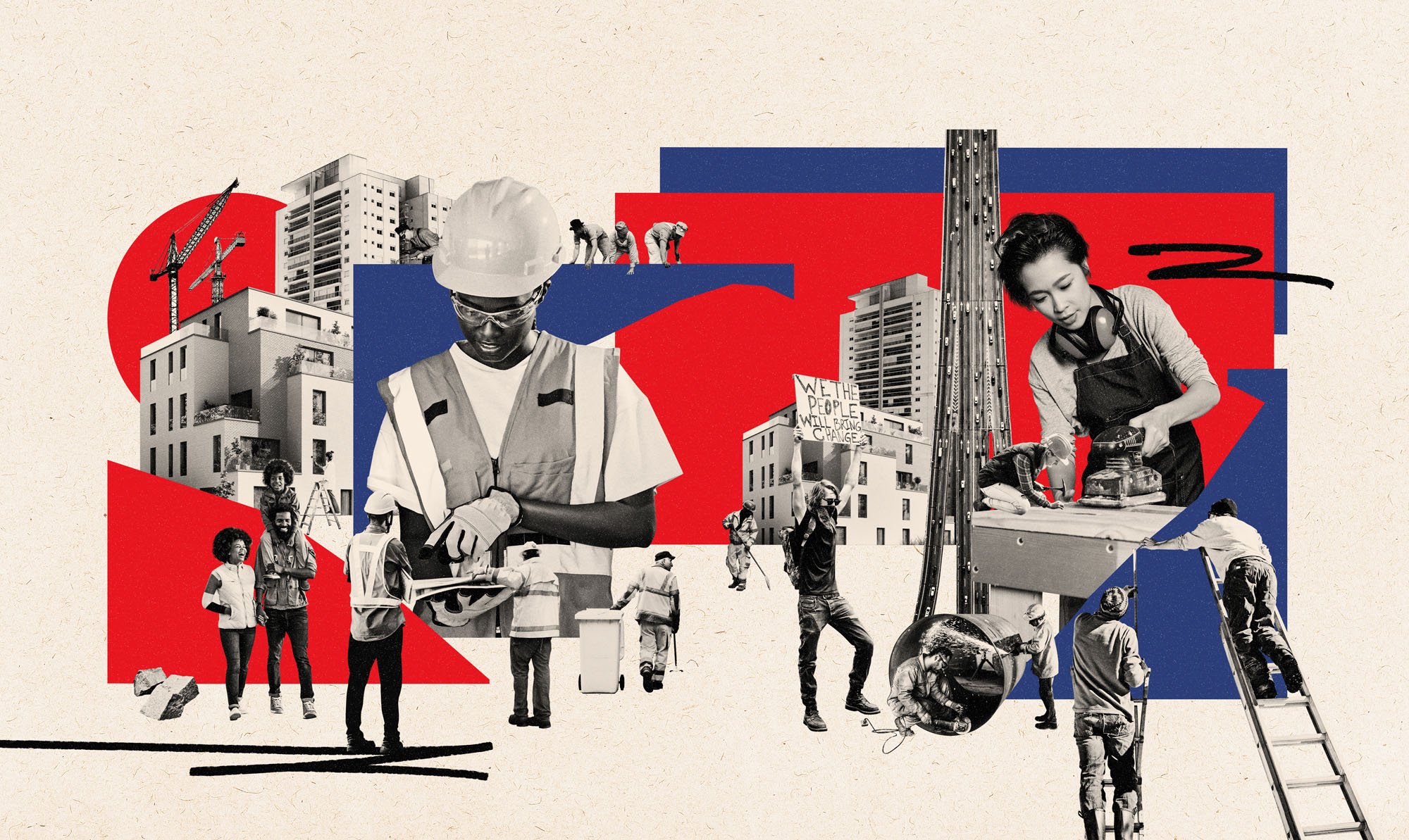 OUTLOOK ON EQUITY
Why aren't black companies working on slavery memorials?
A new memorial in Virginia is the latest cultural project to recognize a debt to enslaved African Americans. But the most prestigious commissions and contracts are hardly ever awarded to African-American companies.
Six initiatives model ways to practice true design justice
Around the world, architects, designers and planners are redefining what it means to be an advocate for the design professions.
Can Crafts Save America?
A trio of exhibitions seek to rediscover something about our nation through the work of its creators and artists.
A new concept for good architecture: justice embodied
As the social justice movement flourishes and the concept of embodied carbon shifts the climate conversation, architects and designers are reexamining the profound impact of their work.
PREPARATION FOR THE METAVERS
Form follows fantasy: the rise of the "Dreamscapes" movement
At the intersection of architecture and advertising, a new aesthetic movement in digital art blurs reality and fiction.
A fluorescent pink structure rises in the metaverse
Digital designers Benny Or and Cyril Lancelin discuss their four-story NFT environment, The Meeting Place, and the potential of the Metaverse architecture.
RESPONSES TO THE PANDEMIC
What makes the perfect workplace?
From virtual reality to circular design, this is Metropolis' vision for today's dream office.
Can manuals and toolkits help us design a more secure present or future?
Almost a year after the start of the COVID-19 pandemic, architecture and design firms across the country have shared many toolkits and manuals, but will they help build a future rooted in it? equity?
David Benjamin's Venice Biennale installation advocates for probiotic life
While some experts seek to protect us from pathogens, others argue that we must learn to live with germs.
An architectural plan taking into account the pandemic
How uniform standards applied in the built environment can protect our communities from COVID-19 and future pandemics
THE OPPORTUNITY TO FIGHT CLIMATE CHANGE
Biden must not miss the opportunity to rebuild greener
A group of architecture, engineering and construction companies are calling on the Biden administration to use the Build Back Better program to raise the bar for industry sustainability.
America's jobs plan should help us avert a climate catastrophe, not build a carbon bomb
Billy Fleming, director of the Wilks family at the University of Pennsylvania's Ian L. McHarg Center, examines the US Jobs Plan and its implications for the design industry.
AROUND THE WORLD
Hong Kong's New M + Museum is a Beautiful Contradictory Study
Designed by Herzog & De Meuron, the impressive building affirms Hong Kong's cultural ascendancy while magnifying the region's unmissable political tensions.
This is what Germany's first used house looks like
Outside of Hanover, Germany, a curious client and an innovative architectural firm have pushed the boundaries of the possibility of building with recycled materials.
6 projects that have made the Netherlands a world capital of adaptive reuse
A recent wave of large-scale projects is transforming five Dutch cities and encouraging the creative reuse of abandoned industrial sites around the world.